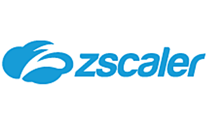 Zscaler enables the world's leading organizations to securely transform their networks and applications for a mobile and cloud-first world. Its services, Zscaler Internet Access™ and Zscaler Private Access™, create fast, secure connections between users and applications, regardless of device, location, or network. Zscaler services are 100% cloud delivered and offer the simplicity, enhanced security, and improved user experience that traditional appliances or hybrid solutions are unable to match. Used in more than 185 countries, the Zscaler multi-tenant, distributed security cloud protects thousands of customers from cyberattacks and data loss, so they can embrace cloud agility, speed, and cost containment—securely.
Areas of Focus
Cloud
The CIO's guide to secure cloud transformation
In this guide you will be enabling your business for the digital world by reducing costs, delivering a fast Office 365 experience and securing your cloud transformation.
---
Zscaler Client Connector
Download this Cloud-base single app that supports all leading mobile operating systems.
---
IoT in the Enterprise - An analysis of traffic and threats
The rapid adoption of IoT devices has opened up new attack vectors for cybercriminals. Download this White Paper to learn more.
---