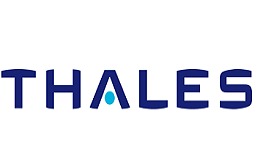 Businesses and governments rely on Thales to bring trust to the billions of digital interactions they have with people. Our identity management and data protection technologies help banks exchange funds, people cross borders, energy become smarter and much more. More than 30,000 organizations already rely on Thales solutions to verify the identities of people and things, grant access to digital services, analyze vast quantities of information and encrypt data.
As the world becomes more connected, Thales makes it more secure.
Areas of Focus
Encryption
Forming your encryption strategy
The scope of this guide is to provide you what you'll need to consider in order to protect the high-value enterprise assets that reside across the organization.
---
User and Machine Identity & Access Management
Considering Access Management
Check out this e-book on questions to consider before you select an Access Management solution.