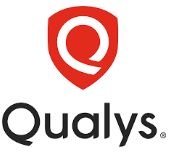 Qualys, Inc., the leading provider of on demand vulnerability management and policy compliance solutions, helps organizations of all sizes discover vulnerabilities, ensure regulatory compliance and prioritize remediation according to business risk — with no infrastructure to deploy or manage. QualysGuard®, the company's flagship service, conducts automated security audits and provides the quickest route to neutralize worms and other emerging threats. Distributed scanning capabilities and unprecedented scalability make QualysGuard the ideal choice for both SMBs and large, distributed organizations.
Areas of Focus
Web Application
Web Application Firewall
Download this Data Sheet to learn more on how to block attacks and virtually patch web application vulnerabilities.
---
Vulnerability Management
VMDR -
All in One Vulnerability Management, Detection and Response
Traditional point solutions don't interface well with each other, creating false positives, and delays. Download this eBook to discover, assess, and patch critical vulnerabilities in real time across your global hybrid-IT landscape all from a single app.
---
Vulnerability Management for Dummies
In this eBook you will get the newest insights on how to implement a successful Vulnerability Management Program.
---