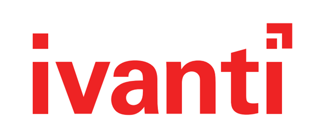 Pulse Secure was recently acquired by Ivanti. Based in Utah, Ivanti is redefining enterprise security with the industry's first intelligent experience platform that makes every IT connection smarter and more secure across remote infrastructure, devices, and people through automation. The Pulse Secure portfolio continue to be a key part of the overall Ivanti product portfolio. The Secure Access solutions make the everywhere workplace possible and secure. From every vertical and of all sizes utilize the company's Pulse virtual private network (VPN), network access control and mobile security products to enable end user mobility securely and seamlessly in their organizations.
Areas of Focus
Secure Access
Secure Access in a Zero Trust World
At the end of this 30 minute video, you will be that much closer to being a Zero Trust expert.
---
Internet of Things (IoT)
Securing the Changing Landscape of the Enterprise-IoT and Beyond
Download this whitepaper to learn how IoT devices are the new wave of devices that are connecting to enterprise networks.
---
Cloud
Cloud Secure Overview
Watch this short video as we see traditional IT embrace the cloud and transform into hybrid IT.