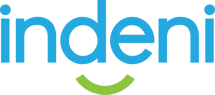 Indeni provides security infrastructure automation that offers an unprecedented level of visibility, ready to go in minutes. We deliver production-ready knowledge, continuously curated from vetted, community-sourced experience, to automate non-destructive, yet difficult, tasks. It's certified automation, with control, to give you the confidence to move on to mission-critical projects that drive new business.
Areas of Focus
Automation
Choosing the Right Course for the Next Decade
2020 Network & Security Automation Trends Report
---
How Indeni Works - The World's Best Practices, Automated
Download this whitepaper to learn how the new IT ops architecture is part human and part machine.
---
O'Reilly Auto Parts Case Study
Download this case study to examine how Indeni supported hundreds of firewalls in a multi-vendor environment while ensuring uninterrupted access to critical health data.
---