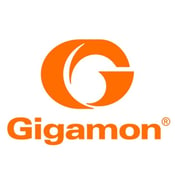 Gigamon provides an intelligent Visibility Fabric architecture for enterprises, data centers and service providers around the globe. Our technology empowers infrastructure architects, managers and operators with pervasive and dynamic intelligent visibility of traffic across both physical and virtual environment without affecting the performance or stability of the production network. Through patented technologies and centralized management, the Gigamon GigaVUE portfolio of high availability and high density products intelligently delivers the appropriate network traffic to management, analysis, compliance and security tools. With over eight years' experience designing and building traffic visibility products in the US, Gigamon solutions are deployed globally across vertical markets including over half of the Fortune 100 and many government and federal agencies.
Areas of Focus
Visibility
Active Visibilty for Multi-Tiered Security
Cyber threats are becoming ever more sophisticated and prevalent. The struggle information security officers often face is not which tools to deploy, but how to deploy them. Read this solution overview to learn more about multi-tiered security.
Read this solution overview to learn more.
Analyzing the Economic Benefits of Gigamon
Gigamon has developed a platform that provides granular visibility into network traffic while reducing the server overhead needed to monitor, filter, and secure data. Check out this quick read to learn more.
Network Infrastructure/Wireless
Leading Wireless Provider Reduces Support Costs with Gigamon Visibility Fabric Architecture
Increasing the revenue for the former and reducing the cost of the latter, the company anticipated additional revenue and savings of $25 million per year, a very tangible ROI on their investment in a world-class traffic visibility solution.
7 Insights into Today's Network Monitoring and Management Approaches
Download this datasheet to see the challenges that IT and network operations executives are experiencing in monitoring and management trends today.
---
Encryption
Defending The Digital Enterprise
In this eBook you will discover Seven things you need to improve security in a world dominated by encryption.
See for Yourself: Gigamon Frees Up Existing Budgets
Gigamon created a

Value Calculator

to show how much hard-dollar savings you can receive. While there are dozens of measurable IT benefits Gigamon brings, for the calculator model, the focus is specifically on cost savings from the traffic reduction benefits of these four Gigamon capabilities:
Netflow/Metadata

Flow Mapping®

De-duplication

Application Filtering