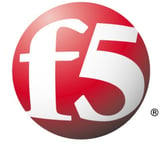 Areas of Focus
Cloud
The Multi-Cloud Maze: 5 Principles For Success
Download this eBook to learn how to start with standardization, what to automate and why visibility is critical.
---
DDoS is the New Spam -
3 Strategies to Turn Catastrophe into Annoyance
You've tamed spam, but why is DDoS still a thing? You will find the answer by downloading this eBook.
Fraud Detection
Improve Fraud Detection by Identifying Devices Visiting your Sites with F5 Device ID+
Check out this solution overview on F5's latest Device ID+.
F5 Device ID+ Can Help You
Application security is not a luxury, it is a necessity. Watch this short video on how you can improve the overall state of security for applications for users around the globe.
---