Check Point Certified Security Administrator (CCSA) R81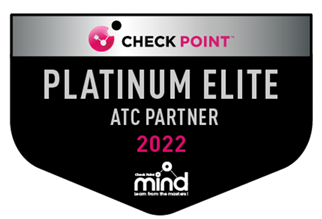 Course Overview
Today, managing security is a complex endeavor. The key to managing this complexity is through security consolidation – bringing all security protections and functions under one umbrella. This three-day course covers everything you need to start up, configure and manage daily operations of R81.x Check Point Security Gateway and Management Software Blades systems on the GAiA operating system.
Also, our courses go well beyond the standard Check Point classes with improvements such as exam guidance, topics "not in the book" and bonus materials that allow students to explore and use R81 hands-on or any other mix of R80.10 through R81.x.

This course prepares the participants for the CCSA R81.10 certification exam #156-218.81.
With Cadre's enhanced course, the participants will receive 24/7 access to the labs for 6 months. The instructor will also provide additional study guide materials and lecture that are important to know for real-world use of the features covered in the class. Additional lecture to assist in passing the Check Point exam is also included.
If you choose to take the class Live on-line, Cadre provides a fully modern remote classroom experience with a state-of-the-art high resolution digital whiteboard. The whiteboard is excellent for complex network diagrams.
Duration: 3 Days
Prerequisites: Basic knowledge of networking. 6 months to 1 year of experience with Check Point products recommended.
Price: $2,995 (Group discounts available)