Check Point Certified Security Expert (CCSE) R81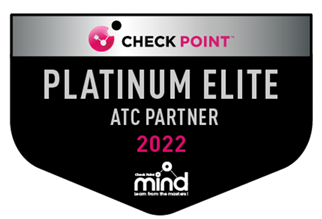 Course Overview
Check Point Certified Security Expert is an advanced course that teaches how to effectively build, modify, deploy and troubleshoot Check Point Security systems on the Gaia OS. We will study firewall processes and take a close look at user and kernel processing and Stateful Inspection. Labs include configuring security gateways, implementing VPNs, and preforming advanced troubleshooting tasks on the firewall.
With Cadre's enhanced course, the participants will receive 24/7 access to the labs for 6 months. The instructor will also provide additional study guide materials and lecture that are important to know for real-world use of the features covered in the class. Additional lecture to assist in passing the Check Point exam is also included.
If you choose to take the class Live on-line, Cadre provides a fully modern remote classroom experience with a state-of-the-art high resolution digital whiteboard. The whiteboard is excellent for complex network diagrams.
Duration: 3 Days
Prerequisites: Check Point Security Administration training, strong networking knowledge of Windows and/or UNIX operating systems and experience with TCP/IP and the internet.
Price: $2,995 (Group discounts available)