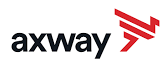 Axway gives heritage IT infrastructure new life, helping more than 11,000 customers worldwide build on what they already have to invent their digital journeys, add new business capabilities, and drive growth ambitions. With the future-proof AMPLIFY™ enterprise integration platform –­­ an innovative combination of APIs, B2B integration, content services, community, and digital ecosystems ̶ we guide continuous innovation and enhance the customer experience faster and more securely than ever before. In business for more than 20 years, Axway (Euronext: AXW.PA) employs over 1,800 people in 18 countries.
Area of Focus
Application Programming Interface (API)
What is API Management?
In this video you will see how Axway AMPLIFY helps support the full digital business value chain.
---
AMPLIFY API Builder Standalone
Read this Data Sheet to find key features and benefits of AMPLIFY.
---
Integration
Transform your business with digital B2B integration
To keep up with advances in technology, increasing data volumes and expanding connections, companies are paying closer attention to their B2B integration strategy. Check out this whitepaper to learn how B2B integration strategy can help you.
---
Cloud Managed Services
B2B integration built for the future
Conventional B2B integration can no longer keep up. So modern enterprises are looking to Axway B2B Cloud Managed Services to meet the demand and gain an edge. Learn how you can be more agile and competitive for less cost.
iPaaS is it right for you?
Want to improve integration speed and reduce cost? Read this short case study to find out if iPaaS is right for you.